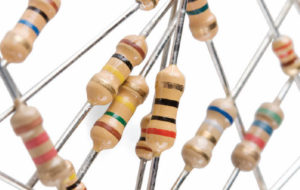 Resistors — they're one of the most basic, ubiquitous, easiest to understand electronic component.
Or are they?
Resistors are a critical part of just about every type of circuit, even integrated circuits. They're also one of the main characters in Ohm's Law.
We often take them for granted, but there are many types of resistors and choosing the right one for your purpose can make the difference between a widget that works, or a widget that doesn't work or only works sometimes.
Complete books have been written on resistors, but today I'm just going to talk about the more common resistor types that you're likely to run into and a little on how/when to use them in your circuits.
Resistor Tolerance and Temperature
You likely already know that resistors come in different tolerances. Tolerance simply means the amount of deviation or error from the expected value. For example, if I have a 200-Ohm resistor with a 10% tolerance I can expect the actual resistance to deviate by no more than 20 Ohms. The resistance would  measure somewhere between 180 to 220 Ohms if I grabbed my meter and measured it.
Things like heat, humidity, and many other factors can also vary the resistance of a given resistor.
Be sure to choose the right tolerance for your application.
For example, if building a circuit that's going to be installed under the hood of a car (where temperatures can vary widely from extremely cold to hot) I would consider using a resistor with a tighter tolerance, perhaps +/- 1%.
Resistor Types

Carbon Composition Resistors
The most common resistor type you're likely to see and use are carbon composition resistors.
They're cheap and plentiful.
Powdered carbon and powdered insulator material are bonded into a compound and used as the resistive material. By varying the ratio of carbon to insulator, a wide range of values can be created.
These are general purpose resistors and can be used anywhere where tight tolerance and temperature stability don't matter much. They're available in power ratings from ¼ to 2 watts.
Carbon Film Resistors

Another resistor type that is similar to carbon composition resistors in appearance are carbon film resistors. They are made by depositing a thin film of resistive material onto an insulating substrate. The film is cut to obtain to the desired number of Ohms.
Carbon film resistors have tighter tolerance figures and a better temperature stability than carbon composition resistors.
They also have less internally generated noise than the carbon composition variety.
The downside is that film resistors in general are unable to handle larger amounts of power because the film is so thin. They sometimes also have some parasitic inductance, so keep this in mind for high frequency applications.
Surface mount resistors are film resistors.
Metal Film Resistors
Made by spraying a thin film of metal onto a ceramic substrate, then cutting the film to get the desired number of Ohms, these resistors may have the best tolerances (+/- 1% to +/- 0.1%) around.
They also rock a very stable resistance over a wide range of temperatures and generate very little internal noise.
Metal Oxide Resistors
Constructed by depositing an oxide of metal such as tin onto an insulating substrate, these resistors have an excellent temperature stability.
They are also usually more expensive than the resistors discussed so far.
Wirewound Resistors (a.k.a. Power Resistors)
Made by wrapping wire around an insulating core, wirewound resistors are generally used in applications requiring low resistance values.
Because of this, the current and therefor heat (power) dissipated are high.
Power resistors are common in power supplies and other equipment where lots of power needs to be dissipated. They come in power ratings from 1 watt to hundreds of watts. Some even have a heat sink so they can handle even more power.
Wirewound resistors have a lot of parasitic inductance (as you may have guessed) so they are not good for audio or RF circuits.
Power resistors typically have a good tolerance of +/- 1%.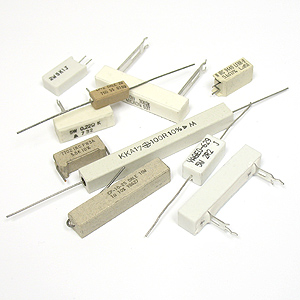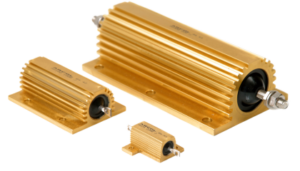 Variable Resistors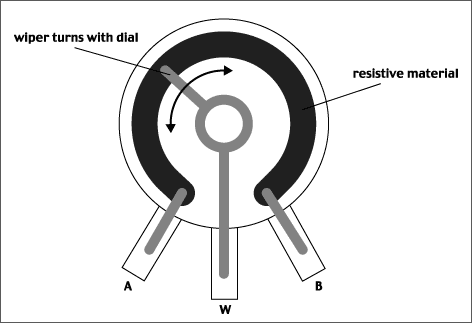 Another one of the resistor types you're likely to run into is the potentiometer.
A potentiometer (or pot for short) is a 3-terminal device whose resistance is varied by turning a dial or, less commonly, moving a slide.
Pots are sometimes used as voltage dividers. Minatare versions called trimmers are often found on circuit boards and are used to bias and calibrate circuits. Trimmer pots are not designed for continuous adjustment and could break if adjusted frequently.
Potentiometers can be linear or non-linear.
For example, the human ear has a logarithmic response, so the volume dial on your radio is likely a logarithmic (non-linear) potentiometer.
Another, less common variable resistor type is the rheostat.
These devices have 2 terminals with a wiper that slides up and down the length of a resistor to vary the resistance.
The dimmer switch on your wall may be a rheostat. One end of the internal resistance is connected to 120V and the wiper is connected to the light(s) or vice versa.
A potentiometer with one of the 2 end terminals shorted to the wiper terminal (usually in the middle) can be used a rheostat. This is one reason rheostats are not very common in electronics; potentiometers are more versatile.
Potentiometers are available with power ratings up to 5 watts. Since rheostats are usually meant for high power applications they are made with power ratings up to several tens of watts.
Some higher power pots are wirewound and are therefore not suitable for audio or RF applications.
Specialty Resistor Types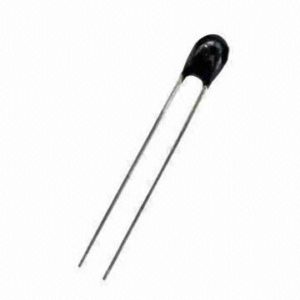 Some resistors are sensitive to heat and light and vary their resistance in accordance with temperature or brightness.
A thermistor is a type of resistor that varies its resistance with temperature. If I wanted to build a circuit that would turn on a fan in the attic when it reaches a certain temperature I may use a thermistor.
Light dependent resistors, more commonly known as photocells or "electric eyes" vary their resistance with the amount of ambient light.
If I wanted a light to turn on automatically when it gets dark I may use an LDR.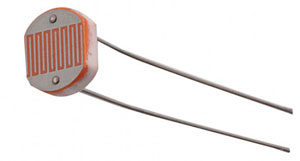 Resistance is Futile…
Volumes have been written about resistors, resistor types, their uses, their properties and more.
Hopefully you now have a new appreciation for these "basic" electronic components.
Stay tuned, because there's a lot more to say about resistors and I'm sure they'll come up again in future posts.
Until then, happy soldering!